What is Cunnilingus and how to perform it
[Illustration by Venus Libido]
Cunnilingus: a gift from God.
What is Cunnilingus?
If you're a vulva owner, we can assure you that it's one of the greatest gifts on Earth. Well, apart from our mind-blowing vibrators.
Cunnilingus is a fancy term for oral sex performed on anyone with a vagina. It generally works by the giver using their lips and tongue to stimulate the receiver's vulva.
Nothing quite compares to going down on someone and licking their pussy out!
Many people don't use the word cunnilingus anymore (as it's seen to feel sterile and not very sexy). But we beg to differ. If someone wants to whisper cunnilingus in our ear, we're here for it... and so is our vulva.
What's the best way to eat pussy?
There's no one-size-fits-all answer for this. Every pussy is unique, but here are some useful tips to ensure you deliver the best cunnilingus of your life.
1. Start off slowly
No-one likes a sprint finish. Take your time to ensure you give the lucky recipient a ride to remember. Before heading down south, use your hands to massage and caress their body. Sooth the areas you know they like (nipples, hands, bum, kissing) to relax your lover. It'll heighten their excitement for the main event.
2. Use your tongue for maximum coverage
A lot of people forget how sensitive the clitoris is. Targeting your tongue squarely on the clitoris is a risky game, and your partner might find it too intense and uncomfortable.
Flatten your tongue and deliver wide lick strokes across the entire vulva in a gentle, 'come hither' fashion. Explore the inner and outer lips, the clitoris and the vagina as if it's a delicious ice cream.
3. Explore new strokes
Shake up your tongue strokes as sexual foreplay advances.
In general, repetitive motions are a winner. Vulva owners are much more likely to climax if they receive continuous movements they're aware of. Their mind works in tandem with you as you're getting them off.
Sudden tongue flicks, or aggressive jolts may distract them and kill their mojo. Don't take it personally if they flinch - communication is key here to find out what feels great for their pussy.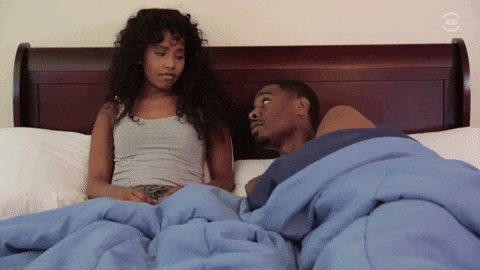 4. Allow them to guide you into position
Don't be afraid to ask for some gentle pointers. Nobody knows their own pussy like the pussy owner themselves.
During fingering: ask them how they like it, and they could place their hand over the top of yours to guide you into the best position. 
During cunnilingus: they could give you steers by making pleasurable moans or prompts when you perform a movement that's hitting their sweet spot.
Placing a pillow under their bum to raise it higher is a great way to adjust their body's alignment with your face. The correct position of their pussy in relation to your tongue is essential for optimum oral sex.
5. Fingering during cunnilingus
Once you've successfully delivered some masterful cunnilingus, your foreplay could be elevated with penetration.
Remember: pleasure achieved through vaginal penetration varies between people. Some vulva owners experience discomfort during intercourse, so it's definitely right to check with them first before inserting your finger or a sex toy.
Try wetting your finger or fingers with some lube and gently inserting them inside the vagina. Move them back and forth using gentle but firm strokes. Put your mouth back onto the vulva and lick whilst you finger your partner.
Fingering and licking your partner out simultaneously is a great way to offer dual stimulation in a highly personal & intimate way.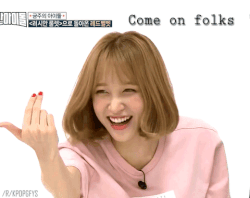 6. Be consistent
Keep a steady pace. Consistent stimulation will work its magic - don't stop unless you need to take a breath.
You'll see signs your partner is nearing orgasm from their moans, their thighs squeezing against your head, their bodies arching, or their hand grip tightening if you're both holding hands.
How long should I lick my partner out for?
On average it takes between 20-45 minutes of oral sex for a vulva owner to climax.
It doesn't mean you have to be licking the pussy consistently throughout. Your tongue might get a little tired!

Don't be afraid to mix things up and occasionally pop your head above surface for intimate kissing, touching or more...
Giving someone oral to the point of not enjoying it isn't a great game plan for anyone. Pay attention to their body language, use your hands as well as your tongue, and make noises (moans, slurping, words) to enhance your pleasure giving.
I'm self conscious about my pussy being licked out
Many vulva owners are put off or nervous at the thought of receiving cunnilingus. Having someone place their face right next to your genitals can be off-putting and scary. You might feel self-conscious about the way your vulva looks.
Every vulva is a beautiful vulva. Our top tip would be to get to know yours and give it the love and attention that it deserves. Focus on what you like and enjoy, and don't be afraid to grab a mirror and have a good look. Heck, even take some pictures and draw! We don't all look the same so why would our vulva?
If you're the cunnilingus giver don't be shy to compliment and express your lust for their body throughout foreplay. For example, remark how much you love their pussy. Boost their confidence with intimate pillow talk. By making your partner feel at ease you can achieve heightened intimacy between the pair of you and enjoy a closer, more intense foreplay.
STI risks from oral sex and cunnilingus
Pregnancy may not be the risk, but cunnilingus and performing oral sex is not risk-free. 

Dr Rebecca Waterhouse from NHS.uk explains: "There is a risk of transmission when genitals are involved in sex, so that includes cunnilingus and other oral sex as well as manual stimulation including hand stuff, if using the same hand on different genitals, anal sex and penis-in-vagina sex."
Your plan of action: talk to your partner about their STI status before going down on them and consider using a dental dam or getting tested for peace of mind.